WELCOME
Thanks for visiting Brian Tate Music. Brian is a Vancouver-based vocalist, composer/arranger, pianist, percussionist, choir director, and educator. This site contains information about his current performance projects, workshop offerings, and the choirs he is directing. On the Music page, you will find a list and description of some of Brian's choral compositions and arrangements.
Having experienced Brian Tate's musical leadership and musicianship on a number of occasions, I can testify that he brings exceptional energy and passion to the task. Brian doesn't just provide musical leadership. He becomes the music, embodying the message of peace, justice, and love in a way that is positively contagious. This is a man of deep integrity, whose music is driven by a deep purpose of personal and social transformation.
--Bruce Sanguin, Author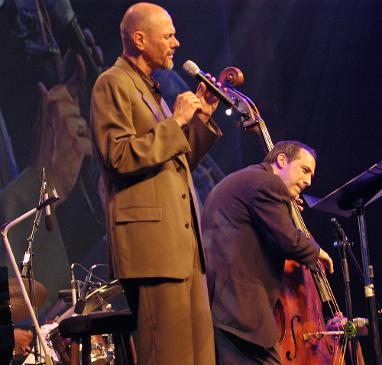 A holiday must-see! An evening of Welsh-flavoured festivities, with Brian's original score underlying Russell Roberts' and Colleen Wintons' masterful readings of the Dylan Thomas classic, A Child's Christmas in Wales. Friday Dec 9th nearly sold out; tickets for Saturday Dec 10th still available.